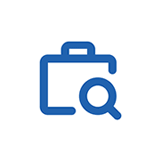 Cerebral Palsy League
About your role
Reporting to the Director of Support Coordination, you are a key member of the senior management team. Your thorough knowledge of NDIS services and provisions provide the foundation for your success as a leader. It ensures you can support and drive your team to meet key strategic and developmental goals.
Coupled with strong communication and influencing skills, you are able to build collaborative partnerships with internal and external stakeholders and:
Proactively manage professional working relationships with the funding body, relevant government departments and other non-government sector partners.
Drive growth strategies and business development.
Coordinate projects within your region internally and externally.
Provide leadership, management and development in the provision of services.
Demonstrate accountability for resources within the programs, including staffing, physical and monetary resources.
Engage in continuous improvement practices, implementing best practice framework which encompasses policies, procedures and other organisational systems such as Work Health & Safety.
Performance reporting and development.
Lead and contribute to key projects including identifying and preparing proposals for growth.
Mentor, support and supervise staff and take responsibility for key hiring decisions.
Monitor compliance with policy, procedures, work instructions, and other organisational and legislative requirements.
About you
Ideally, you will have demonstrated experience working at a similar senior leadership level in the delivery of disability or community services. Experience developing and diversifying services within the NFP or broader human services sector would be advantageous. You are an accomplished people manager experienced with reflective supervision and development; and your leadership ability encourages and inspires performance to meet key initiatives and goals.
Why choose Mercy?
We understand that this industry can be tough, and finding the right organisation and the right team is just as important as finding the right role. As a valued employee of the Mercy family you will enjoy:
A competitive salary
Increased take home pay with our salary sacrificing benefits – up to $15,900 per annum!
Up to $2,650 of your pre-tax income to pay for entertainment (meals, holiday accommodation etc).
Access to novated leases for a motor-vehicle to reduce your taxable income.
Options to cash in or purchase annual leave!
Paid Blue card & NDIS compliance checks.
Flexible work-from-home arrangements.
Employee Assistance Program.
A growing organisation with a strong reputation in the industry.
A supportive team with many career pathways for your long-term career development with us.
What do I need if I am successful?
Before you can start working with us, you need to provide, or be willing to obtain:
2 referees
Evidence of working rights within Australia such as a passport or birth certificate
A current valid Driver's License
Working with Children Check & NDIS Worker Screening Check (we will pay for these if you haven't got them yet)
NDIS Certificate:
(this is free to do online)
Apply Now!
We are a welcoming and inclusive organisation and encourage everyone from all cultural backgrounds to apply.
If we sound like the right organisation and you would like to find out more, simply attach your resume, answer some quick following questions, and your application will be on it's way.
Thank you so much for your interest in working with us, and we hope to be in contact with you soon.
Mercy Community is a Catholic faith based Not-For-Profit organisation, focused on the provision of innovative and responsive services in the areas of child protection, multicultural support, family mental health, community and residential based aged care and disability support services. We are a strongly committed team that works hard and truly lives our values – Mercy, Acceptance, Excellence, Dignity, Empowerment and Integrity.
We are committed to actively and positively contributing to the quality of life and wellbeing of the people we support and to embrace our community diversity in all its forms. Take a look at our website to find out more.
Apply Now
Allows you to pre-fill the application using your SEEK profile information and resumé
Source: