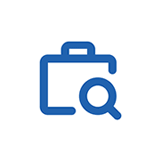 MediRecruit
Ribbon is a grassroots organisation that delivers NDIS services in Victoria. We support people to live the life they want. At Ribbon we believe that everyone can live a life full of happiness and meaning. We are passionate about working with people who live with mental illness and disability.
Our team offers a wide range of innovative programs that promote choice and control. Ribbon is committed to serving the people we work with and the wider community. We work with participants at home or in the community.
Ribbon is an equal opportunity employer that offers flexible working conditions and opportunities to undertake professional training and development. We employ people with lived experience, Aboriginal and Torres Strait Islander people, and people from culturally and linguistically diverse backgrounds in our workforce for their unique talents and experience.
Ribbon's Values
Kindness we treat all people with respect & compassion
Co-production we plan, design, deliver & evaluate programs with people who use Ribbon
Acceptance we are committed to diversity & human rights
Safety we use safe practices in all our work
Honesty we are transparent in all our interactions
Employee Benefits
We are committed to creating a learning and rewarding environment for staff. All employees have access to:
Travel allowance
Tools and technology to be a successful therapist- laptop, smart phone, stationery
Work insurance
Flexible hours
Supervision
Staff recognition program
About The Role
At Ribbon we are seeking a motivated and enthusiastic Psychologist to take on a casual role at our Langhorne St HUB and at participant homes. The work load will include a mix of acute and sub-acute NDIS participants, working across a number of clinical areas as the need arises. Casual requests will at times include single day cover in addition to longer periods, as required. Clinical experience will be highly regarded, particularly the ability to be flexible with regards to availability.
You will
Use psychological therapies and procedures to help participants overcome a range of problems including depression, addiction, anxiety, challenging behaviour, neurological disorders, mental health and learning disabilities. Typical responsibilities of the job include:
Assessing participants behaviour and needs via observation, interviews and psychometric tests
Developing, administering and monitoring appropriate treatment therapies and strategies
Undertaking research
Writing reports
Providing support and advice to carers
Meeting, advising and liaising with other professionals
Helping participants to make positive changes to their lives
You are
Passionate about allied health professions with a strong focus on advocating for participants through addressing and removing barriers using various models of therapy.
Empathetic, resilient, and understanding.
Driven to attain high quality outcomes in people's lives that promote personal agency.
Transparent and non-judgmental.
Committed to developing your professional identity through providing high quality, person centered therapy supports.
You will have
Relevant tertiary qualification in Psychology
Current registration with APHRA as a Psychologist
Clear alignment to our organisation values
You'll need to be a compassionate, empathetic and detail-oriented person
Strong experience in delivering trauma informed psychological therapies at a clinical level in your chosen area/s of interest
Patience, a passion for helping people and being a team player
Genuine desire to provide the best quality care for people with disabilities
Demonstrate awareness of disability issues
Strong, collaborative interpersonal communication skills with well-developed verbal and written communication skills
A strong interest and/or experience in working with adult mental health patients
A high degree of personal and professional integrity, with a professional approach to managing patients
Previous experience with facilitating mental health group programs.
Share job
Paper plane icon
Email me more jobs like this.
First Name
Email Address
Frequency
Daily
Create Alert
Footer
Ethical Jobs in cities
Expand Ethical Jobs in cities
Ethical Jobs in Regional centres
Expand Ethical Jobs in Regional centres
Ethical Jobs near you
Collapse Ethical Jobs near you
Top Searches
Expand Top Searches
Employers
Expand Employers
Ethical Jobs Logo
Footer Navigation
Copyright © 2021 Ethicaljobs.com.au ABN 45 133 489 657 We respectfully acknowledge the Kulin Nations – the traditional owners of the place now known as Melbourne, on which our office stands. We pay respect to their Elders, past, present and emerging. We also recognise that no treaty was ever signed with the Kulin Nations, nor was this land ever ceded by them. We support the treaty currently being negotiated to make amends for past wrongs.
EthicalJobs
Source: