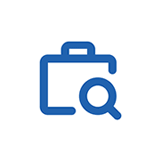 Estia Health
oin the Employer of Choice
Supportive Leadership Team
Fabulous Team Culture
Flexible Working Arrangement
Employer questions
Your application will include the following questions:
Which of the following statements best describes your right to work in Australia?
How many years' experience do you have as a support coordinator?
Do you have a current Working With Children (WWC) Check?
Do you have a current Australian driver's licence?
Do you own or have regular access to a car?
Have you completed a qualification in community services? About Us
We are proudly based in Kadina, South Australia on the picturesque Copper Coast.
Regional DisAbility Support Services became a Registered NDIS provider in 2017, prior to that Regional DisAbility Support Services provided much needed local supports to individuals through Disability SA.
Please feel free to call us or come and join in on one of our many peer support groups so you can see first hand how we support and serve those most vulnerable in our community.
Regional DisAbility Support Services is a locally owned and based provider of choice.
JobSearch.gov.au
Source: