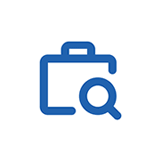 NDIS Quality and Safeguards Commission
NDIS Quality and Safeguards Commission – Temporary Employment Register 2021
NDIS Quality and Safeguards Commission
APS Level 3 – Executive Level 2
Register for non-ongoing (temporary) vacancies
Vacancies may become available at any time in the following locations – Penrith NSW, Canberra ACT, Brisbane QLD, Box Hill VIC, Melbourne VIC, Hobart TAS, Adelaide SA, Darwin NT and Perth WA
About the NDIS Commission
The NDIS Quality and Safeguards Commission is an independent agency established to improve the quality and safety of NDIS supports and services.
We are working with NDIS participants, service providers, workers and the community to ensure a nationally consistent approach for NDIS participants to access services and supports that promote choice, control and dignity.
The NDIS Commission:
responds to concerns, complaints and reportable incidents, including abuse and neglect of NDIS participants
promotes the NDIS principles of choice and control, and works to empower participants to exercise their rights to access quality services as informed, protected consumers
requires NDIS providers to uphold participants' rights to be free from harm
registers and regulates NDIS providers and oversees the new NDIS Code of Conduct and NDIS Practice Standards
provides guidance and best practice information to NDIS providers on how to comply with their registration responsibilities
monitors compliance against the NDIS Code of Conduct and NDIS Practice Standards, including undertaking investigations and taking enforcement action
monitors the use of restrictive practices within the NDIS with the aim of reducing and eliminating such practices
is working in collaboration with states and territories to design and implement nationally consistent NDIS worker screening
focuses on education, capacity building and development for people with disability, NDIS providers and workers
facilitates information sharing with the National Disability Insurance Agency (NDIA), state and territory authorities and other Commonwealth regulatory bodies.
Temporary Employment Register 2022
We are looking for people to submit their CV so they can be considered for future non-ongoing (temporary) vacancies that may arise in our offices across Australia. The offices are located in: Canberra (ACT); Brisbane (Qld); Penrith (NSW); Melbourne (Vic); Box Hill (Vic); Adelaide (SA); Hobart (Tas) Darwin (NT) and Perth (WA). Employment can be offered for a short term work or up to 18 months. The duration of the employment is determined by the relevant manager and communicated to successful candidates.
To register, complete the online application form including nominating your preferred work areas (ensuring that you have the relevant skills and experience for this type of work) and specifying the office location you are available to work in. The number of work areas you are able to choose is limited to three to allow managers to consider people with the most relevant skills.
Your application will remain active until 30 June 2022, if you wish to be registered after this time, you will need to submit another application.
The NDIS Commission is a disability friendly organisation that offers interesting and challenging roles. People with a disability are encouraged to apply for jobs in the Commission.
Eligibility requirements
NDIS Commission employees are required to be Australian Citizens.
A Police Check prior to commencement of employment is required.
Depending on the role you are selected for, a working with children check may be required.
A baseline security clearance may also be required.
Additional information about security clearances:
To be eligible to obtain a security clearance (Baseline, Negative Vet 1 or Negative Vet 2) the successful candidate must be an Australian Citizen and must be able to establish their background as checkable to be considered eligible for a security clearance. Any gaps or periods of time spent overseas for 12 or more months (cumulative) that cannot be verified by an Australian referee are typically deemed uncheckable, rendering the candidate ineligible for a security clearance. Background history must cover 5/10 years (Baseline / Negative Vet 1 or Negative Vet 2) of employment, education, residential, criminal history and anything else specified by the AGSVA. The successful candidate must be willing to disclose all relevant and required information to fulfil this process.
Source: